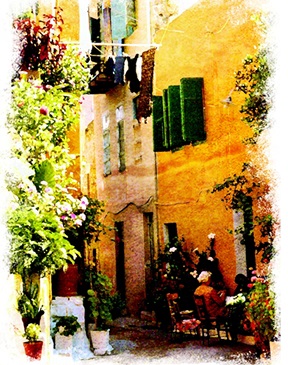 In the local market of every Greek village there is an "Agora."
A gathering place where locals go at the end of the day to enjoy good wine, eat wonderfully prepared, but simple food and relax with friends. Taverna Agora is the premier restaurant in the Triangle to enjoy authentic Greek cuisine.
The rustic ambiance of the dining room and the impressive Greek wine selection whisks you away to the Mediterranean. Come join us for an unforgettably Greek evening of food, family and friends.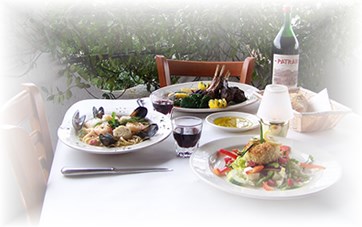 Our dining room and patio are ideal for birthday and anniversary celebrations, bridal showers/luncheons, rehearsal dinners, and afternoon receptions up to 124 people. The patio is available most months out of the year and can accommodate up to 50 guests, increasing the restaurant's total capacity to 174. The entire restaurant and/or patio can be reserved afternoons only. Our experienced Managing Partner/Chef, Bill Kalyvas, will work with you one-on-one to create the perfect Greek-themed menu for your special event. Whether you want a sit down dinner or heavy hors díoeuvres, we can accommodate. Call us at 919-881-8333 to book your event!